It's been a while since my last post in the Books category, so that must mean I've abandoned the library for the lure of television and video games, right? WRONG. STEP OFF, YOU DON'T KNOW MY LIFE. I've actually been plowing through books at a pretty good clip; I've just been unforgivably lazy about posting them. Fortunately, you haven't missed much. Plenty of my recent reads have been decent enough, but none of them have blown me away. At least, not in the way I'd like. Still, most of them were definitely worth the read.
One More Thing: Stories and Other Stories - B.J. Novak (2014)
Though he's best known for his involvement in
The Office
, I was excited to read B.J. Novak's collection of short stories. He's a wry, funny guy, and I figured that even if I didn't like some of his stories, none of them would require much of a time commitment. I was more right than I could have known; some of the stories in this book are about two lines long. Most of the chapters are more long-form jokes than actual stories, which is what I was expecting. So if you enjoy his type of humor, then you'll no doubt get a kick out of "The Comedy Central Roast of Nelson Mandela", or the story about the work that one would need to put into actually making a profit from one of those "If I had a nickel for every time..." proclamations. As with many jokes, I enjoyed it as I was experiencing it, but it's unlikely to stick in my head for long.
Longbourn - Jo Baker (2013)
As you've seen strewn throughout my reading list, I'm a big fan of the English romantic novel genre.
Jane Eyre
is one of my favorite books, I own
The Complete Novels of Jane Austen
, and I was
pretty blown away
by
Wuthering Heights
. So when I saw a review of Jo Baker's novel
Longbourn
that mentioned it was
Pride and Prejudice
, but from the point of view of the Bennet family servants, I was immediately on board. The servants of
Pride and Prejudice
are scarcely seen in the original novel. More time is given to the dresses the Bennet girls wear than to the humans who share their home.
Longbourn
relegates the family to the back burner, focusing on Sarah the housemaid instead. It's a brilliant conceit, and a great way to explore some of the trials that the serving class endured. Sarah has to have realistic expectations about her life and her romantic prospects, and looking after a melodramatic mother and her five daughters keeps her hopping. Her burgeoning relationship with James, the mysterious footman, is well-written and realistic. And then, the novel shifts to James' perspective, and a huge chunk of the back half of the book is dedicated to his time in the army. I don't know if Baker did this to pad out the book or if she really thought readers would be interested in war tales in the middle of a period drama about servants. If it's the latter, she was dead wrong. This massive tangent wasn't bad enough to spoil the book, but it was confusing and off-putting. The story does manage to get back on track, and in the final analysis, the good parts outweigh the bad, but this is a book that could have used some heavy trimming.
Hollow City - Ransom Riggs (2014)
I don't dismiss series out-of-hand, but let's be honest with ourselves. There are far too many properties that don't warrant multiple books (or movies) overstaying their welcome. I very much enjoyed
Miss Peregrine's Home for Peculiar Children
, but that book should have been the end of the tale. So why did I read the second book,
Hollow City
? And why will I no doubt read the third? Well, I'm too invested in what happens to the characters now to give up. And it's not as if
Hollow City
were badly-written or a total waste of time. It's neither of those things. It's a perfectly capable continuation of the adventures of Jacob and his talented friends, and the odd photographs are as welcome and haunting as they were the first time around. By all means, there have been far worse book series, so if you're enraptured by this universe, dive in. But as with
The Hobbit
being spread into three tortuously thin movies,
Hollow City
could easily be the literary poster child for unnecessary sequels.
Missouri - Christine Wunnicke (2006, translated in 2010)
What a strange, charming little surprise this book was. It's a extremely brief story at only 134 pages, but manages to pack in a vast, panoramic picture of the Old West. It was originally published in German, but tells the tale of the love that dare not speak its name between an English poet and an American outlaw. When Douglas Fortescue (the poet) tires of his fame and the whispers about his fondness for fresh-faced young men, he travels to America, where he encounters Joshua Jenkyns, a psychotic, half-white, half-Native American criminal who has been terrorizing towns in the Midwest, and who by chance, is Douglas' number one fan. He's also fighting some confusing urges that Forescue brings out in him, and not very successfully. A lot of gay stories cover the same ground: Coming out, societal disapproval, gay bashing, etc. So it was extremely refreshing to see gay fiction merged with the dire, grim violence of America's untamed frontier.
Missouri
is a short and brutal story, and while I wouldn't want to read a lot of books in the same vein consecutively, it was a fascinating departure from the norm.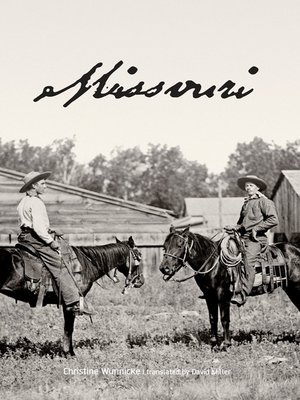 Astonish Me - Maggie Shipstead (2014)
Sometimes, I'll read a book because I see a positive review. Sometimes, I'll read a book because it has a gimmick that appeals to me (see
Longbourn
up there). Sometimes, I'll read a book because someone whose tastes I trust recommends it to me. And sometimes, I'll read a book because I've read the author before, and loved their previous work. WARNING: This last method does not always pan out.
See
? And yet I felt pretty comfortable picking Maggie Shipstead's new novel
Astonish Me
up from the library without knowing much about it, simply because
Seating Arrangements
was one of my favorite books of last year.
Astonish Me
has a similar style, in that the perspective shifts between characters of wildly varying personalities, all of whom are somehow tied to the world of professional ballet. Shipstead proves she is no one-trick pony when it comes to fantastic writing about characters' internal monologues (holy cow, does she nail people with rampant senses of entitlement, who would be insufferable in real life, but are understandably relatable in their own minds). Plot-wise, however, this was a step down from
Seating Arrangements
. Drama around paternity is one of the least interesting tropes that artists consistently rely on, and I wish they'd find a different way to develop their stories. This was still a very engaging read, though, and I'm eagerly looking forward to whatever her next book brings.
Lexicon - Max Barry (2013)
Ah! Another trusted author! The only book of Barry's that I've mentioned so far on this blog is
Machine Man
, but I wish this page had been in existence when I read
Syrup
,
Jennifer Government
, and
Company
, all of which were great. For some reason, last year's
Lexicon
slipped under my radar until someone mentioned it to me a few months ago. Barry excels at creepily intriguing premises, and
Lexicon
is no exception. In this universe, a clandestine, underground group has discovered the keys to persuasion. And not just gentle persuasion, like "Are you sure you don't want to help me move my piano this weekend? I'll buy you beer!" but persuasion so strong it's indistinguishable from mind control. A struggle for power erupts among the group and the expelled young woman who may be the most gifted among them. A normal Joe kind of guy who is immune to their powers of suggestion is trapped in the crossfire. It's an extremely well-written book, but has a couple of issues, chief among them that the fighters on both sides of the struggle are terrible people. The reader is asked to be invested in which of these superhuman puppet masters is going to emerge victorious, while no real attention is paid to the poor saps who are being domineered and slaughtered in their wake. In a way, it's akin to the big problem people had with
Man of Steel
. It's all very well to see Superman and Zod pound away at each other, but what about the thousands of people in those office buildings that are tumbling to the ground? Between that and not quite being able to stick the landing,
Lexicon
is far from my favorite Max Barry book, but it was still plenty entertaining. It definitely had me turning the pages faster than any other book in this post, and I could easily see it being adapted into a pretty exciting movie.
CivilWarLand in Bad Decline - George Saunders (1996)
George Saunders is obviously an extremely gifted writer, but holy shit, are his stories depressing. If you thought
Tenth of December
was grim, you'll need a wheelbarrow of Paxil after this one. Each of the stories is extremely compelling, and all of them put their characters through the wringer. Whether it's death, financial despair, or just good ol' societal ridicule, nobody makes it to a happy ending in this book. That doesn't mean I didn't like it, though I probably should have parceled out the stories more. In
CivilWarLand in Bad Decline
, America is nothing but a rotting, soulless machine of greed and corruption. The book concludes with a similarly unhappy novella called "Bounty", which has aptly been compared to
The Adventures of Huckleberry Finn
...except with mutants. If you've got the fortitude, it's a riveting book. Just make sure you're well-stocked on ice cream before you start.
The Imperfectionsts - Tom Rachman (2010)
The death spiral of print journalism is an utterly fascinating topic that I'm surprised more people aren't incorporating into fiction.
The Imperfectionists
gives it a whirl, devoting each chapter to a different character connected with a struggling English-language newspaper published in Italy, while occasionally dipping into the past to describe how the paper was originally founded. Sounds pretty good, right? Nope. Despite its strong premise, this book went beyond poorly-executed into out-and-out bad territory. None of the characters are compelling people. Their problems are either cliched or exploited for cheap sentiment. The story of the paper's inception is boring, and the story of its ending peters out with a weak sputter. If there is a single accomplishment to be found in this awful novel, it's that I usually toss aside books this bad before finishing them. At least I made it to the end of this one. So...yay?
Arts & Entertainments - Christopher Beha (2014)
God knows the world of reality television and celebrity culture is ripe for skewering, and
Arts & Entertainments
is a pretty realistic take on a guy attempting to navigate its dangerous waters, and trying to deal with the fickleness of public opinion. When Eddie Hartley finds himself in dire need of money so he and his wife can pursue in vitro fertilization, he considers selling an old sex tape he made with an ex-girlfriend who went on to become a famous television and movie star. When he does so, his life is thoroughly upended, and no matter how hard he tries to get things back to normal, the fame-hungry sharks circling him won't allow that to happen. It was a fun read, though I don't agree with its presupposition that everyone is into things like Kardashians and TMZ. There is not a single character who doesn't monitor celebrity gossip as if it were an EKG, and that kind of took me out of the story a bit. But although the book is almost as slight as the tacky world it satirizes, it was a quick and amusing read.
One More Thing: Stories and Other Stories: B
Longbourn: B-
Hollow City: B-
Missouri: B+
Astonish Me: B
Lexicon: B-
CivilWarLand in Bad Decline: B
The Imperfectionists: D+
Arts & Entertainments: B