Event: Call the Midwife - American premiere
Date: Sunday, September 30
Stop me if you've heard this one. A British period drama series with some stalwart actors has a short episode run on BBC and becomes an immediate sensation, then gets shipped to America a few months later. Of course you've heard that one - it's called
Downton Abbey
, and it's one of the most amazing shows I've ever seen. How great would it be to get in on the ground floor of something like that?
Well, here's our chance!
Call the Midwife
is a British period drama series with some stalwart actors, and has had a short episode run on BBC, becoming an immediate sensation. And about a month from now, it'll be shipped to America.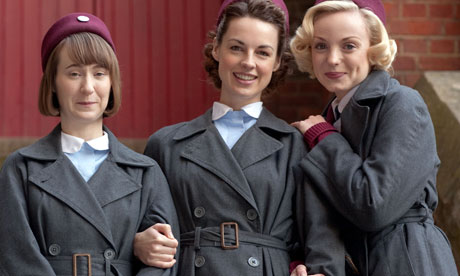 I'll admit that the plot seems like kind of a hard sell: It follows a newly-qualified midwife working with the nuns of a nursing convent in a low-income section of London in the 1950s. But with the pedigree behind this show, you can bet I'll be tuning in on September 30, hoping to catch some more lightning in a bottle.