June promises to be a busy month for me; I might not have many opportunities to see movies. But hey, that's all the more reason to sort everything into categories, the better to know how best to spend precious free time. June is when the summer movie season really kicks into high gear, so let's see what's competing for our attention.
The Main Attraction
: OK, so Pixar doesn't have a perfect track record anymore, but that's to be expected. And it doesn't lessen my excitement for
Inside Out
(June 19) one bit. I didn't love the preview, but it's got a great cast and embraces the premise of
Herman's Head
, but with a female protagonist and a bigger sense of adventure. I'm guessing it's going to be a blast.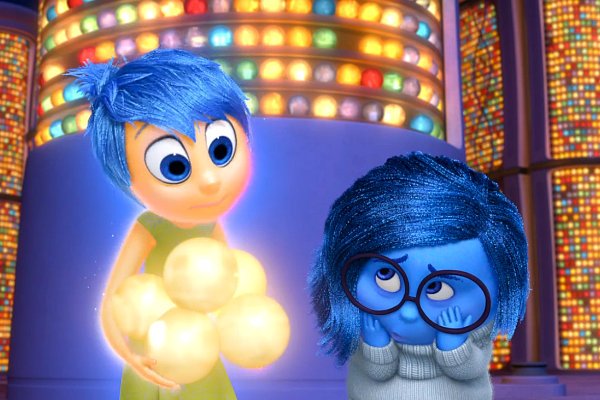 Looks Promising
: Sometimes, a movie will get onto my radar through pure word of mouth. So I can say without knowing much about the plot that I need to pay attention to
Me and Earl and the Dying Girl
(June 12), which is getting all sorts of buzz from film sites and movie fans.
Possible Rental
: Melissa McCarthy movies fall into one of two groups: Hilarious or poisonously awful. It seems to be impossible to be able to tell ahead of time which way they're going to lean, so I'll wait for the reviews of
Spy
(June 5) before I decide if it's worth a watch. It's not often that reading about a movie for the first time in the preview will spark my interest, but a documentary about seven home-schooled brothers who rarely left their home and obsessively watched movies certainly fits the bill (
The Wolfpack
- June 12).
We'll See
: Last year, I was as pleasantly surprised at
Chris Pratt - Action Hero
as everyone else. That doesn't make
Jurassic World
(June 12) a sure bet, though. The trailers are pretty dire, and it's not like the other sequels are shining jewels. Still, I wouldn't be shocked if it turned out to be good. Classics are sometimes an attractive possibility, so I'm still waffling over
Madame Bovary
(June 12).